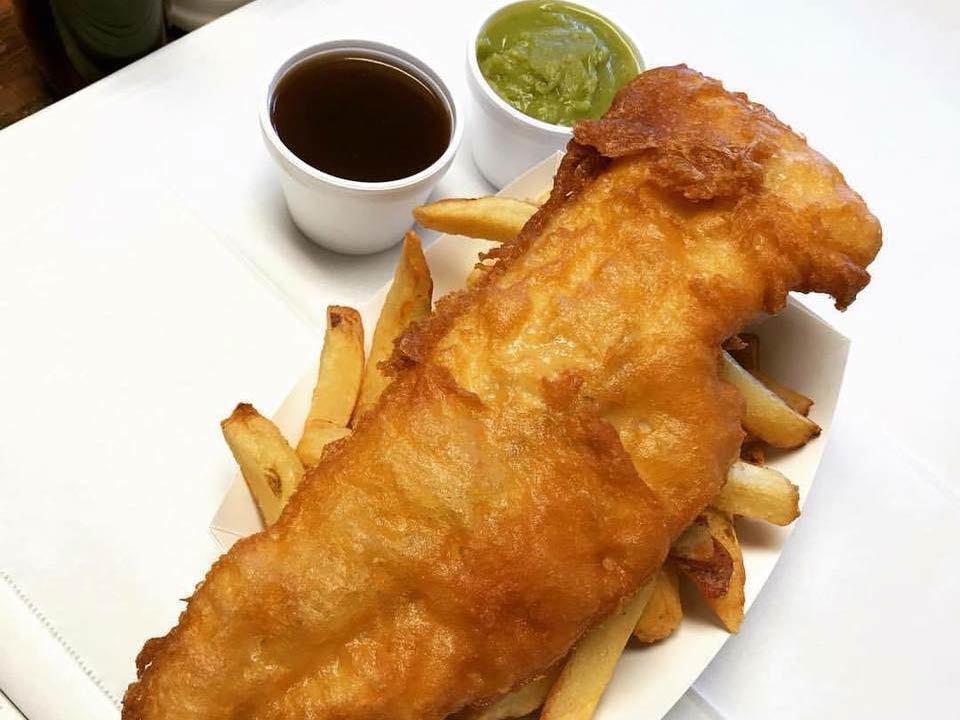 Adam Randall, owner of The CODfather, Proper Fish & Chips and a Macclesfield, England, native, is a carpenter by trade, but he soon realized he wanted to do something different with his life. "I really didn't want to work for anybody else," recalled Randall, a 15-year Charleston resident.
His father had once owned a fish and chips shop, and Randall thought he might give it a go himself.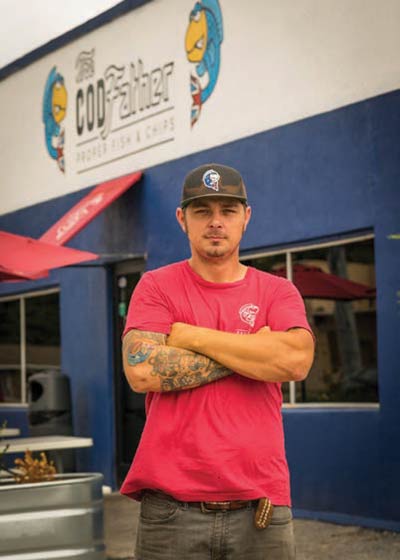 The road getting there wasn't easy. Completely self-taught and lacking any prior business school experience or training, Randall, 29 at the time – he's now 35 – developed his business plan, which took him four months to write.
He initially intended to start out as a food truck but ran into several setbacks; eventually a small property became available for lease in North Charleston. In January 2016, he opened the original CODFather location at Reynolds Avenue near the old Navy base entrance. It was a cool space, but at 692 square feet, the dining room accommodated only 12 people in cramped quarters.
Launching with a simple menu consisting exclusively of half or full orders of "proper" fish and chips – proper meaning authentic or the real deal – and sides such as mushy peas, gravy and curry sauce, Randall's fledgling business boomed from the start.
Recall the familiar expression "Do one thing and do it well": The CODFather did just that, with its light, crispy cod paired with hand-cut chips attracting patrons in droves. When the opportunity arose, Randall signed a lease on a 1,700-square-foot space at 4254 Spruill Ave. and began serving on Jan. 26, 2018.
Although The CODFather has acquired more comfortable digs and added a bar, the offerings remain essentially the same, except for the addition of a fish butty (that's a fish sandwich) option and small-batch meat pies. The homemade meat pies are labor- intensive; The CODFather prepares its own pastries and filling from scratch, cooking them in batches of 140 that are available until they run out – which is lightning quick.
"The idea wasn't to change anything – the thing we needed was more space," recounted Randall.
The expansion continued, with Randall buying up half of the abandoned building attached to the CODFather to build a pub that will stay open later hours. Slated to open in mid-November, the pub will feature a 42-foot-long bar, 24 beers on tap, a bigger wine selection and large TVs with surround sound, including a 72-inch TV, which will show English Premier League matches.
Randall will connect the restaurant and pub through a 150-year old church door that resembles an entrance to an English pub. Ever the pragmatist, he has been utilizing his carpentry skills to construct the bar himself. He did all the carpentry work for the restaurant as well.
Randall is also ecstatic about his future neighbors, Holy City Brewing and Firefly Distillery, and relishes the potential for revitalizing an area of North Charleston that for so long has languished. He signed a 15-year lease on his Spruill Avenue building and isn't planning on going anywhere.
"We've taken it to where we wanted to go," proclaimed Randall.
The CODfather, Proper Fish & Chips is open from 11 a.m. to 9 p.m., Tuesday through Saturday. To learn more, visit www.thecodfatherchippy.com or Facebook @TheCODfatherchippy.
By Anne Toole
3