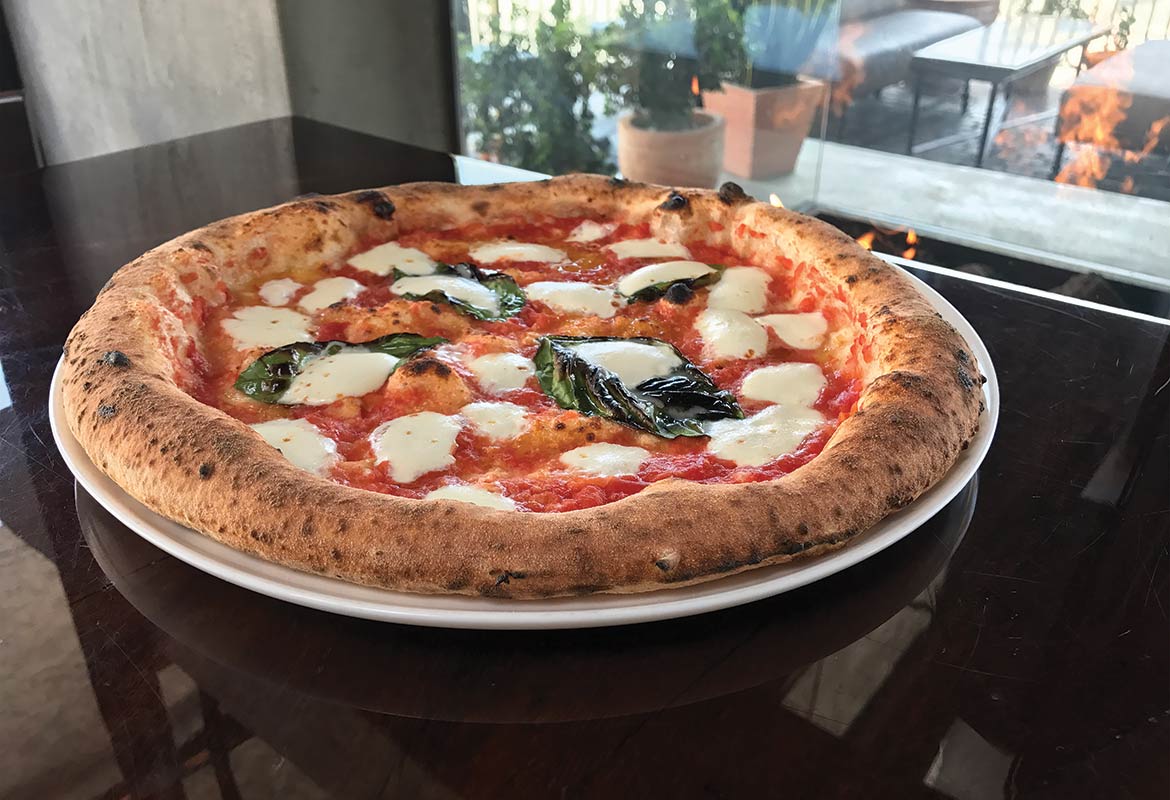 Everyone loves a good pizza. Whether it's a thin crust, thick crust, deep dish or even the fold-itover- and-walk-while-you-eat kind, everyone loves that go-to favorite. But what could make great pizza even better? How about a place specifically designed to bring people together for fresh, authentic, great-tasting food while enjoying those dining with you?
One such place is now open in Mount Pleasant – MidiCi – and the buzz so far is a huge thumbs up!
Owner Greg Bores said there are several components that make this restaurant more than your average pizza joint, including a great atmosphere, the quality of food and the price point.
"Our food is exceptional. We use natural, high-quality, mostly non-GMO ingredients," Bores said. "Everything is fresh. We have one freezer and it holds ice cream."
When you walk in, you're warmly greeted and then guided through a process to create a pizza or salad exactly how you want it.
Bores explained that "MidiCi" in Italian means "You tell me."
"So in other words," Bores explained, "you tell us exactly what you want."
MidiCi is the kind of place where you not only enjoy delicious food but also the dining experience.
"It's more than just ordering a pizza," he said. "It's seeing the entire process from start to finish and being in an atmosphere that encourages conversation with friends."
Their specialty is Neapolitan style pizzas and making them is a skill that takes special training.
"There are very few places in the country that serve true Neapolitan style," Bores said. "You actually have to be certified to serve it. It takes a certain ability to make the dough, stretch the dough and make it a true Neapolitan pizza."
Using traditional wood fire ovens, the pizzas are cooked almost instantly in temperatures that are kept above 800 degrees. It's fast, but don't confuse it with fast food.
A franchise started by Amit Kleinberger, the man behind Menchies Frozen Yogurt, his vision was to create a place where diners could sit back and be social without the media.
"He really is a brilliant man and had a vision of creating a place to bring people together. You won't find any TVs in here," Bores said. "This is a place to interact with your friends and those around you."
And with high-quality, authentic Italian pizza made any way you want, it's a fast but fine dining experience.
Bores and his business partners are opening two other MidiCi restaurants in the Charleston area.
"This will be the 10th franchise in the country, but there are more than 600 locations sold, soon to be opened," Bores said. "Mount Pleasant is such a great town, and we're really excited to open our restaurant here."
In addition to pizza, MidiCi also serves a variety of appetizers, fresh artisan burrata cheese dishes, fresh signature and personalized salads, authentic Italian gelato and, if you're a fan of Nutella©, be prepared to try their famous Nutella© calzone. Resistance is futile! A selection of beverages including beer, wine, Italian coffee and gourmet teas round out the menu.
MidiCi encourages guests to connect, socialize and enjoy the moment. As their tagline says, "People are the best thing that can happen to anyone."
Located at 1100 Bowman Road, MidiCi is open for business. For more information, check their website at www.mymidici.com.
By Diane Pauldine
0