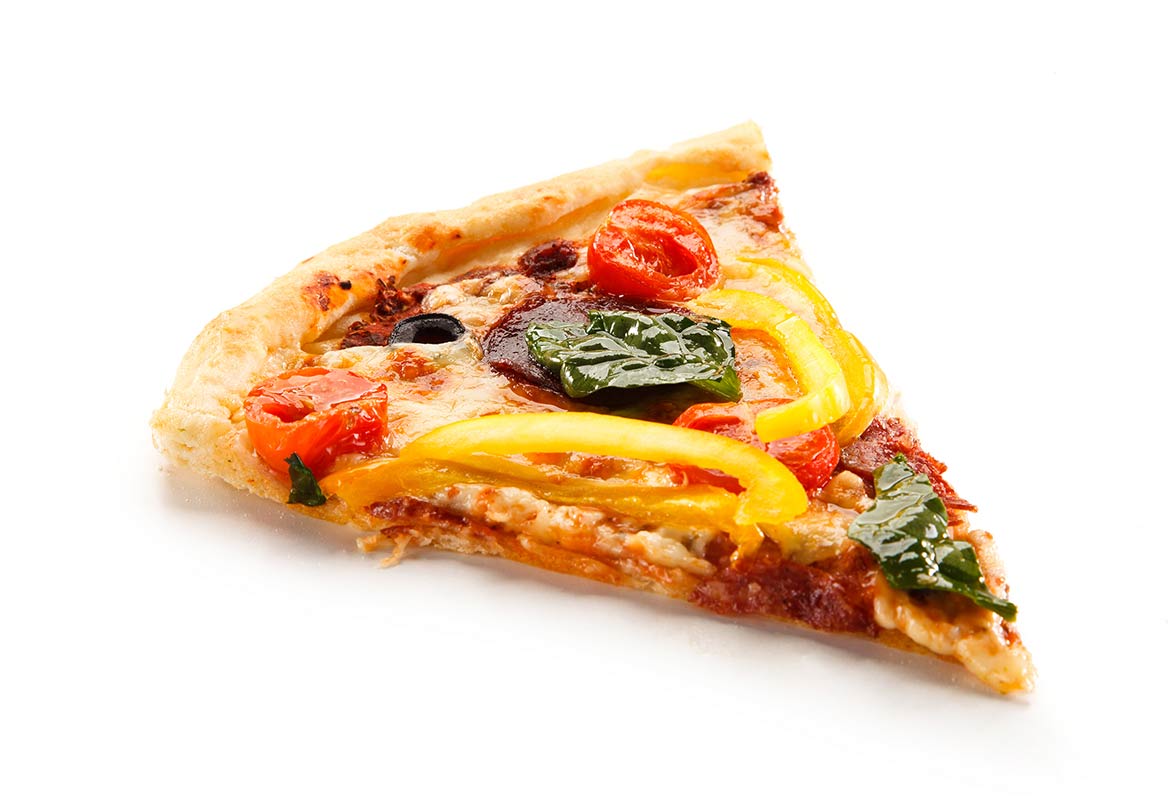 Here's a rule for cooking: If at first you don't succeed – order pizza. Alternatively, you could go out on the town and enjoy Mount Pleasant's many enticing pizza restaurants. It seems a new pizza purveyor pops up every week. With so many options, there now is a pie for every occasion. We'll give you the rundown on all the new hot spots as well as some classic favorites.
New Pies on the Block
Wood and Grain is the youngest brainchild of Chef Patrick Owens. The combination pizza place and raw bar is located a few doors down from Langdon's, another celebrated restaurant of the Owens Dining Group. Wood and Grain's thoughtful menu is comprised of the freshest seasonal ingredients. The open-air kitchen creates a welcoming environment and sends the aroma of a wood-fired hearth out into the modern and ambient dining area. Their dough starts with a one to two-day "cold proofing method" that yields a perfectly balanced chewy and crunchy crust. They build upon this with toppings sourced from the finest produce of local farmers.
Owens' goal is to keep the pizza simple, and let the ingredients speak for themselves. The wood-fired oven is perfect for the multifaceted menu.
"My two favorite things are pizza and raw seafood. It is exciting to use wood to roast seafood and shellfish in an open hearth oven," said the chef.
A standout item on the menu is the roasted octopus with romesco and butter beans. It's a bold dish that even the most timid eater will enjoy.
What could be better than a savory slice after a long day at the beach? 450 Pizza Joint is located on Middle Street in the heart of Sullivan's Island. They are open from 7 a.m. to midnight, seven days a week. Their New York style pizza is made from scratch daily, using high-quality flour topped with red sauce made from the best California tomatoes and select cheeses from all over the country. The pizza is handstretched and baked in a stone deck oven. You will chuckle at the names of their specialty pies – "Super Hero" and "Drunk Pig," for example.
The rest of their menu is full of options for breakfast, lunch, dinner and late night. They even have a coffee bar that serves Stumptown Coffee and Lowcountry Creamery products. In college, Mike Monen and William Applegate dreamed of opening a pizza place in Charleston, and, years later, the opportunity arose. The name 450 Pizza Joint comes from their collective purchase of a 450CC motorcycle that cost them $450.
MidiCi Pizza, "The Neapolitan pizza company," is a national chain that recently opened a new location on Bowman Road. The company adheres to rigorous standards to make their Neapolitan pizza, which is famously soft, elastic, tender and fragrant when cooked. MidiCi's dough is made from just four ingredients: non-GMO double zero flour imported from Naples, pure water, sea salt and live yeast. They top it with all-natural ingredients and bake it for the standard 90 seconds. The restaurant environment is delightful and welcoming, with high ceilings and a live tree growing amid the tables. Though it is a chain restaurant, it certainly does not feel like one. They pride themselves on their friendly service and vibrant social setting where friends can gather to share a great meal. Don't be surprised if the GM comes to your table to personally ensure you are enjoying yourself.
Ember Wood Fired Kitchen is the latest addition to Glowfisch Hospitality (the same folks that brought you Five Loaves Cafe and Sesame Burgers). Located in the Belle Hall Shopping Center, Ember is serving up Neapolitan style pizza with a California twist. For those watching their waistline, or with diet restrictions, their menu and daily specials include vegetarian and gluten-free options. They boast simple yet robust flavors in all of their dishes, from their sharable appetizers to their imaginative desserts (Nutella pizza anyone?) Ember's bar pours over 20 craft beers on tap and their curated wine list pairs perfectly with the delectable flavors from their signature oven.
Coastal Crust's brick and mortar location opened this past June, an expansion on their unique concept of serving Neapolitan wood-fired pizza from a restored 1950s antique truck. They are now open to the public daily for dine in or takeout. They offer a private event space – or the opportunity to rent the entire outdoor area – and continue to cater on the go with their mobile truck. The restaurant is family-friendly, with a playground area where kids can play while parents can enjoy time to themselves. But don't let the casual atmosphere fool you – Coastal Crust's pizzas are nothing short of decadent and sophisticated. You can order the classic red sauce and mozzarella or get snazzy and have the fig and prosciutto with truffle oil and smoked blue cheese.
Classic Slices
We would be remiss in gushing over all the new restaurants without a nod to the greats that have been around for years. When it comes to New York Style pizza in Charleston, Andolini's has been tossing dough since 1992. They are family owned and operated, and you will feel like family when you dine there. Their menu is nofrills, definitive New York style fare that comes naturally to founder Michael Rabin, who was born in Queens. His wife, Edie, is the daily operations manager and beloved by her staff. It's a laid-back atmosphere – you'll order at the counter and they'll bring it out to you. The quirky employees wear shirts with funny phrases like "Worth burning the roof of your mouth!" and will gladly chat with you from the open kitchen while they make your pie. The single
slice at Andolini's is huge, loaded with gooey cheese and whatever toppings you'd like. You can sit at the bar and pair your meal with one of their many rotating drafts.
The owners of Steel City Pizza came from Pittsburgh and have opened two locations, in Mount Pleasant and North Charleston. They like to say that their pizza was "born in Pittsburgh and bread in Charleston." They offer tempting appetizers, big salads, finger-licking wings, gooey calzones and, of course, pizza. A favorite is their "Original White" pizza, which is so simple but so good. It's a mix of three cheeses – mozzarella, provolone and parmesan – paired with olive oil, garlic and garnished with diced tomato. Mamma Mia!
There you have it. Mount Pleasant is not lacking in options for pizza lovers. From laid-back to upscale, vegan to carnivore, family outing or a hot date, there is something for everybody and every palate. Get out and grab a slice!
By Annie Stoppelbein
1