We're spending a little time with some of our neighbors to help you get to know them better. Get to know us better by liking us on Facebook at www.facebook.com/LCcuisine. If you want to appear in Facetime or to suggest someone you find interesting, please email the name and contact information (email and/or phone number) to [email protected].
July 2018 "Summer" Issue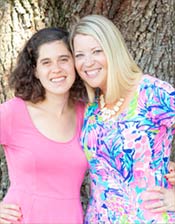 Food Bloggers
Who: Charleston Foodies on a Budget – Laura Donnellon and Ashley Hargrove.
What the blog is all about: These two Charleston-based friends have made it their blessed burden to eat and drink their way through the Lowcountry, all while staying within their budgets and helping others do so as well.
About the foodies: Laura hails from Lancaster, Pennsylvania, and attended Xavier University in Cincinnati, Ohio, where she majored in Montessori education. Ashley hails from Graham, North Carolina, and attended East Carolina University, where she majored in communications and later went on to grad school at Creative Circus in Atlanta, where she majored in graphic design. When not imbibing the best food and beverages the Charleston area has to offer, Laura works full-time as a preschool teacher, and Ashley works as a full-time freelance graphic designer.
Fave eats: These foodies' favorite hot spots so far include Persimmon Cafe and Barsa.
But stay tuned … they're not ones to perch at the same ol' barstool or patio table for too long.
Handles: Instagram – @chsfoodiesonabudget
www.chsfoodiesonabudget.wordpress.com
---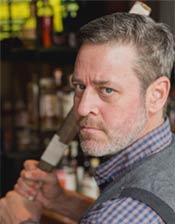 Mixologist
Who: Joe Joe Fahey.
Restaurant: Burwell's Stone Fire Grill.
Years mixin': 20 … 12 in Charleston.
Favorite drink to prepare at home … and at Burwell's:
At home – a traditional Manhattan with a nice, aged bourbon.
At Burwell's – an Irish Mule prepared with Tullamore Dew and housemade ginger beer.
What has been your favorite memory, thus far, of working as a mixologist? The travel. The camaraderie – working and meeting with so many talented people. And the look on someone's face when you create a drink they love.
---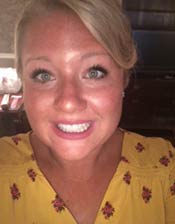 Event Coordinator
Who: Corey Leutbecker.
Company: Dish & Design Catering.
Interests: A good glass of wine or a brewery visit, being outdoors, anything true-crime related (podcasts, shows, movies, documentaries – you name it) and spending time with my 4-year-old and husband.
What is Dish & Design Catering all about: Catering to our clients' needs – we strive to create an easy, one-stop experience. Let us coordinate your food, rentals, bar, even floral needs; we can do it all. We hope to take the stress off of our clients and allow them to truly enjoy their event. We enjoy creating food menus customized to our clients' palates, themes and budget.
What has been your favorite memory, thus far, of coordinating events in the Lowcountry?: I don't know if I have one favorite memory, but, overall, I would have to say it is being able to experience the different venues that highlight so much of Charleston's beauty and charm!
---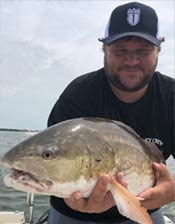 Sous Chef
Who: Erik Stephens.
Restaurant: Mex 1 Coastal Cantina, Sullivan's Island.
Years Cookin'?: 19.
Favorite dish to prepare at home … and at Mex 1?: Scratch-made pasta of all kinds at home! Pork ribeye Al Pastor at Mex 1.
What has been your favorite memory, thus far, of working as a sous chef? Being a part of opening the restaurant and building my team has by far been my favorite memory. I also have to say that creating and featuring unique specials is something I enjoy on a regular basis.