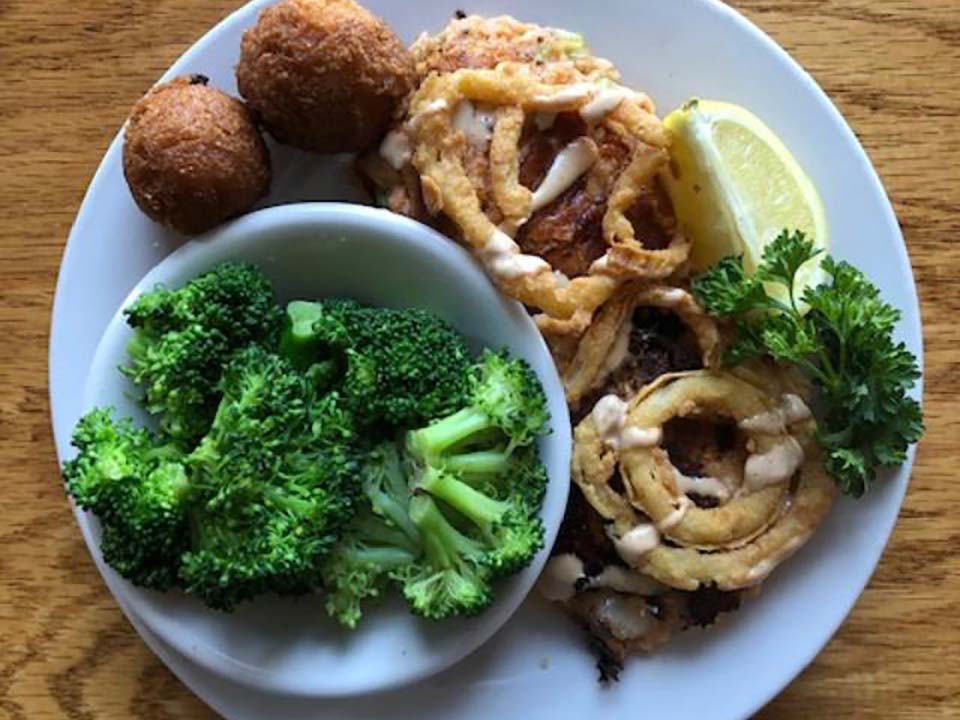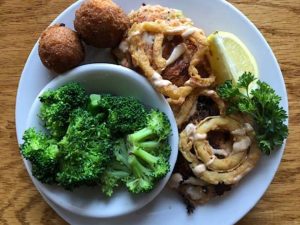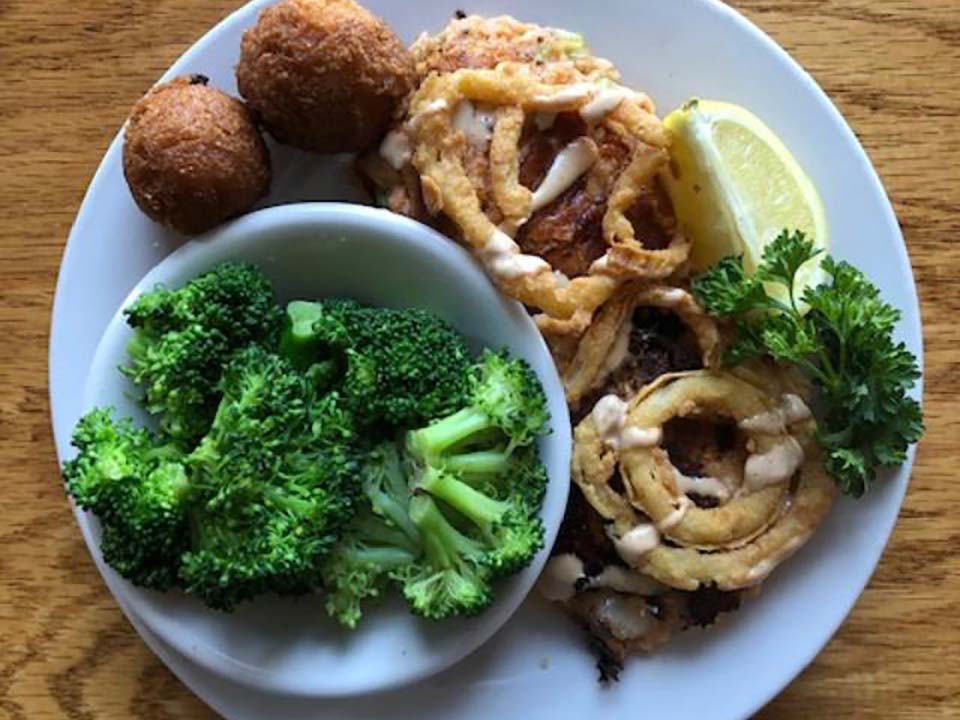 Print
Salmon Croquette Recipe from Hyman's Seafood
Ingredients
2 lb salmon
7.5 oz Ritz cracker crumbs
2 oz diced yellow onion
2 oz diced celery
2 oz chopped garlic
2.5 oz yellow mustard
3 tsp mayo
1 tsp Hyman's Cajun Spice
2 tsp Texas Pete
2.5 oz parmesan cheese
1 oz olive oil
1 tsp black pepper
3 tsp old bay
Pinch salt
1 egg
Instructions
Bake salmon to proper temperature. (145 Degrees)
Mix all ingredients in mixing bowl.
Add cooked salmon and mix together.
Form salmon patties to the desired size.
Preheat sauté pan with 1 oz of oil over low heat. Sear salmon patties on each side till golden brown.
Transfer salmon patties to a plate. Drizzle with Remoulade Sauce and serve.

6