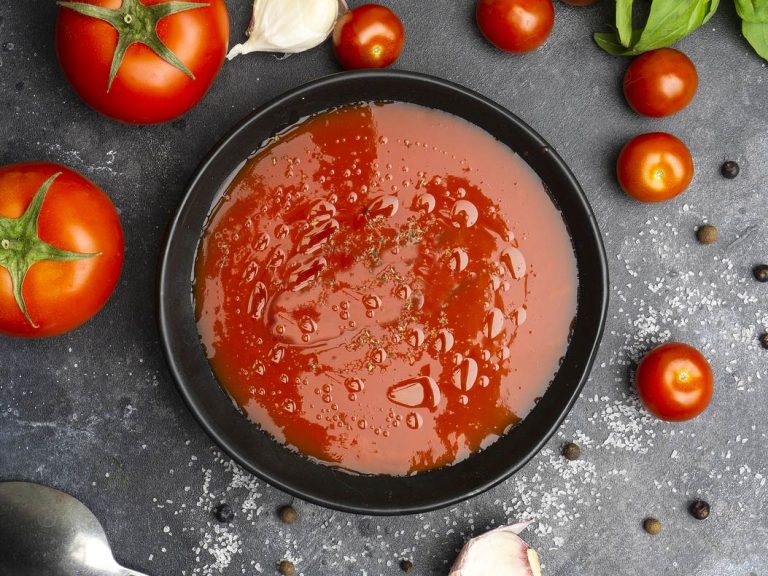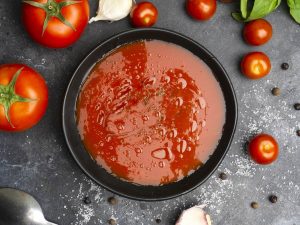 Print
Gazpacho Recipe from SNOB (Executive Chef Russ Moore)
Ingredients
Yield: 6 -9 Servings
1/4 cup red wine vinegar
2 tsp salt
1/4 tsp minced fresh garlic
1/2 cup red onions, small-diced
1 cup bell pepper, small-diced
1 cup celery, small-diced
1 cup cucumber, seeded, small-diced
4 cups red tomato, peeled, seeded, medium-diced
2 cups Sacramento tomato juice
1 cup water
2 tblsn olive oil
Instructions
Macerate onions, garlic and salt in the vinegar as you dice the other vegetables.
Add vegetable (hard to soft) as you cut them; the vinegar and salt will soften them up.
Add tomato juice and water and refrigerate for at least one hour.
Use olive oil to garnish before serving.
Enjoy!
Lowcountry recipes, chef interviews, maps to 350 + local restaurants at www.lccuisine.com
3