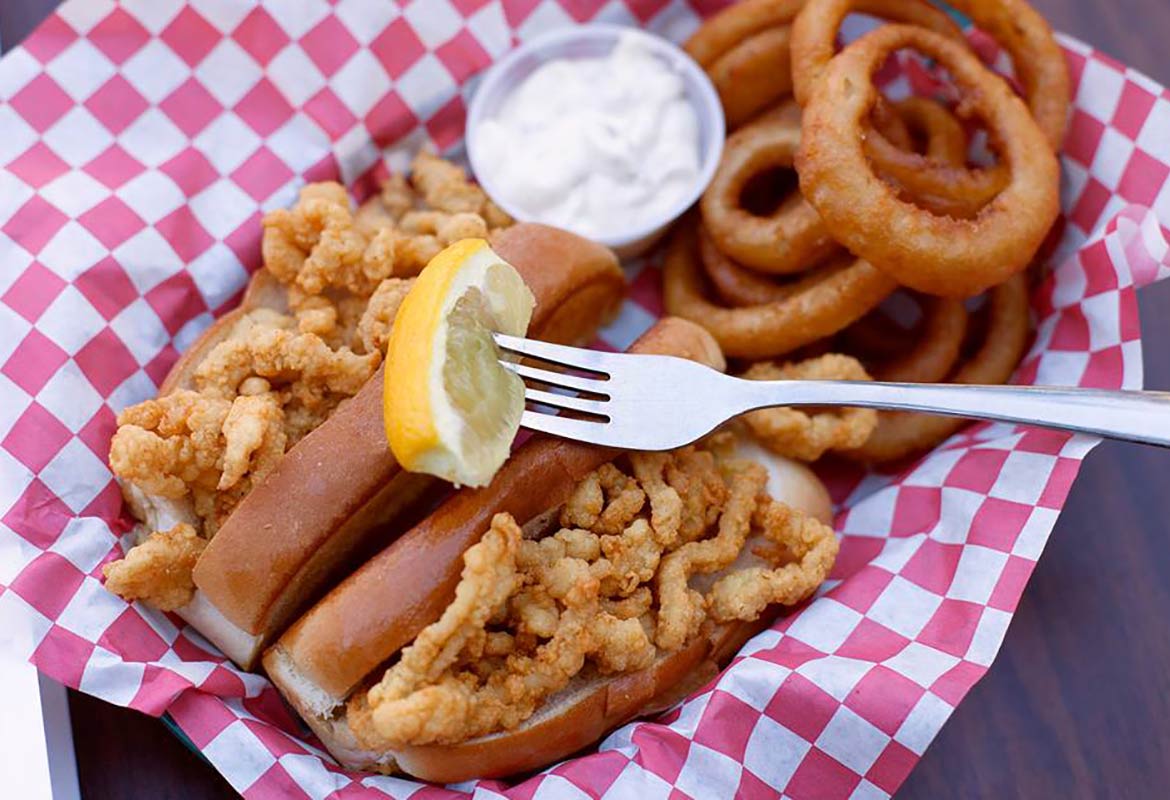 For over a decade, Dog & Duck has provided residents with stellar comfort food in an environment that lends itself to long conversations, shared belly laughs and memorable meals. With an extensive menu that provides everything from fried clam strips to oven-roasted chicken salad, it's no wonder so many make it a point to dine at this local favorite.
Now with two locations and a thriving catering business, it seems this eatery is in no hurry to slow down. What started as a down-home place to grab a burger and a beer has evolved into a mini empire of sorts – guaranteed to crowd please. While Dog & Duck continues to grow, the values and atmosphere of the brand remain intrinsically the same. Owner Rod Bradley is committed to providing food and Lowcountry flavor that keeps folks coming back.
"When we started out 16 years ago, we did not know what would become of the patio, but, over time, it created its own identity, and our great staff turned it into what we are today," said owner Rod Bradley. "Great employees make everything work, and we have been blessed with great people who care about themselves and the service they provide."
Regulars of Dog & Duck know that humans aren't the only ones that get special treatment at this casual dining establishment. Ample outdoor seating allows patrons to enjoy a plate of fish tacos with their canine in tow.
"Shade, water bowls and donations to different pet charities have also been a part of building the dog-friendly patio," said Bradley. "We all own dogs or other pets and realize they have an important role in our lives, and, no matter what, they will always stand by our side."
Always a haven for sports fans, Dog & Duck has crafted a special football menu for Saturday and Sunday that will include a $6 game-day burger, pretzels with Sierra Nevada beer cheese and fries.
Whether you are hosting an upcoming event or simply want to spontaneously pop in for a meal, a trip to Dog & Duck is a must. Savor favorites like fish 'n' chips, the French dip sandwich or recently added tacos and grouper bites.
"When it comes to catering, we try to provide the same things we provide in our pubs and that is guest satisfaction," said Bradley. "We try to give the guests exactly what they want. We ask guests what they want or suggest things, cost it out and get a quote to them as soon as possible. Catering clients can also expect the same consistency and quality food and service we provide in our pubs."
In addition to offering an array of next-level pub food, Dog & Duck keeps guests satisfied with a number of cocktail creations and a stellar beer selection. Happy hour is offered from 4 p.m. to 7 p.m. every night of the week.
"I believe most of our success is based on consistency," said Bradley. "From day one, we have preached consistency. If you know what to expect and consistently receive great service, you will continue to visit. You will bring friends, family and business clients back, over and over again, when you know the expectations and they are met."
Dog & Duck is located at 1117 Park West Blvd. and 624 Long Point Road in Mount Pleasant. To learn more, visit www.dogandduckfamilypubs.com.
by Kalene McCort
0