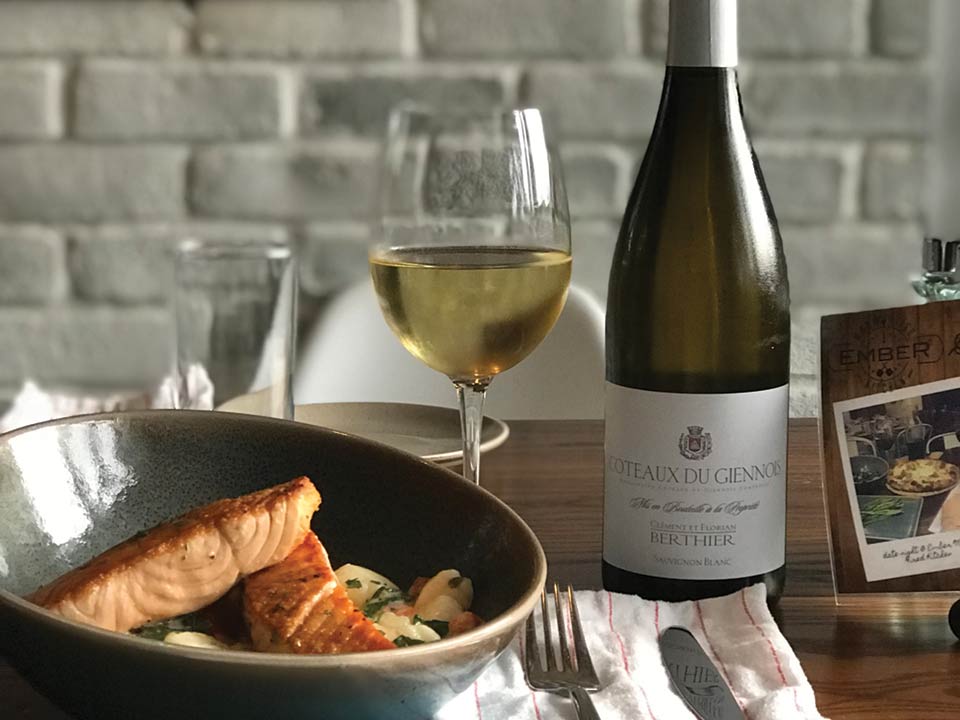 It's springtime, the weather is nice and oenophiles across the Lowcountry are ready to enjoy a perfect bottle alongside an equally perfect meal to celebrate the change in seasons. Whether you prefer to dine at home or leave the cooking to the professionals, these favorite local establishments have shared pairing suggestions and recipes with us to get your taste buds in the springtime mood.
By Anne Toole
Ember Wood Fired Kitchen
Wine: Berthier Sauvignon Blanc, Loire Valley, France. $38/bottle
Pairings: It is crisp with bright acidity and herbal aromas and pairs well with chicken, seafood and green salads, as well as asparagus and raw tomatoes.
Roasted Salmon with Ricotta Gnocchi and Vegetables
Grace & Grit
Wine: Ken Wright Pinot Noir, Willamette Valley, California. $14.50/glass, $55/bottle
Pairings: Well-balanced and medium-bodied with a fruit-forward finish, this pairs well with fish, chicken and pork. It's versatile enough to enhance spicy, savory and mildly sweet dishes.
Laura Alberts Tasteful Options
Wine: Hook & Ladder Pinot Noir, Russian River, Sonoma County, California. $10/glass, $24/bottle
Pairings: Displays purple, cherrycandy color, with aromas of herbal cherries and hints of cinnamon and spice. It is a nice complement to salmon, duck, chicken, barbecue or a cheese plate.
Sweet Tea Brined Pork Chops and Sweet Potato and Bacon
Langdon's Restaurant & Wine Bar
Wine: Batasiolo Barolo, Piedmont, Italy 2011. $60 – $100/bottle
Pairings: Rich in flavor and deep in color, which makes it a great match with game, beef stews, osso buco, rich tomato-based pasta dishes, grilled steak and milder cheeses.
Veal Chop Saltimbocca with Roasted Garlic-Spinach Risotto and Lemon-Sage Butter
0