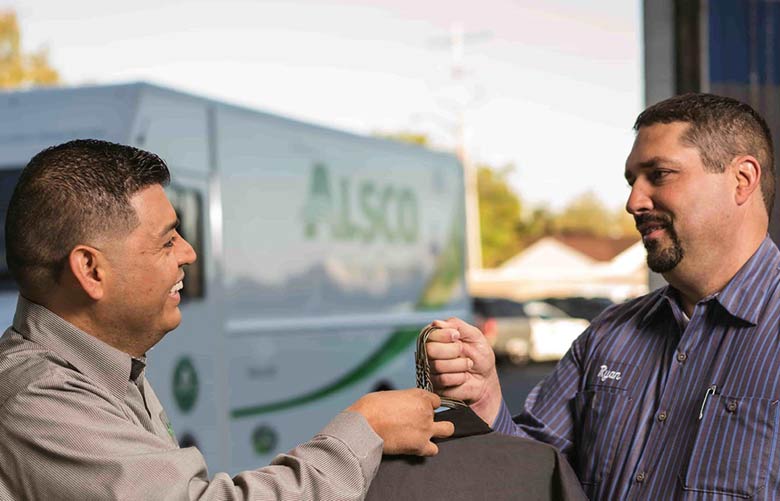 As a global industry leader, Alsco provides some of Charleston's top restaurants with a variety of services. From table linens to floor mats, Alsco offers it all to clients such as Halls Chophouse, Kiawah Island Club, Wild Dunes and 167 Raw.
Alsco has a rich 128-year history as a fourth-generation, family-owned and operated business. Founded in 1889, they now serve over 350,000 customers globally, according to General Manager Ryan Barry. He also mentioned that Alsco services 14 countries with its 170 locations.
When customers go to Alsco, they are guaranteed to get the individual attention and service they need the minute they walk in the door or call. Alsco knows their customers, and they know about the values that keep customers coming back: family, product quality and service.
"Alsco prides itself on being the industry leader on quality and service," said Barry.
The company's hard work paid off when it was recognized by the Hohenstein Institute, an international research center in Germany that focuses on textiles, as the company that invented the linen and uniform-rental industry.
Alsco provides linen and uniform-rental services to clients, including restaurants, health care and automotive companies and industrial facilities. The most popular services these clients request are table linens, towels, aprons, floor mats, first aid, uniforms, health care lab coats, scrubs, bed linens, washroom air fresheners, soap, paper and urinal screens.
With 128 years in the industry, Alsco is continuing to grow and maintain the standards it has established.
"On June 4, we announced the purchase of CLEAN, a linen and work wear company based in the United Kingdom," said Barry.
The company is expanding its horizons with the help of its 18,000 employees across the pond and beyond.
For more information on Alsco, visit www.alsco.com, or call 843-554-5414.
By Alli Steinke
0