So what do you want for dinner tonight?" It's the age-old question that has perplexed couples and dining parties for years. Small but bustling Daniel Island has a variety of great options to satisfy any palate or craving, and, even if the answer is the dreaded "I don't care," you're sure to find a dinner winner with one of these restaurants.
Laura Alberts Tasteful Options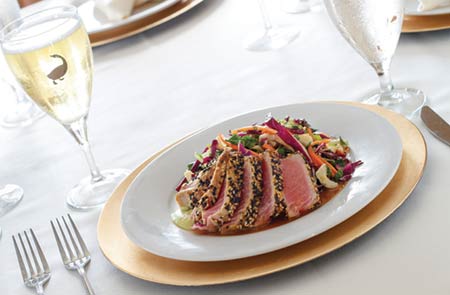 Though its slogan touts it as Daniel Island's "best kept secret," word got out long ago about this restaurant's twist on Southern cuisine and its upscale yet comfortable atmosphere. As the oldest restaurant on Daniel Island, Laura Alberts serves up everything from brunch to lunch or dinner with a wide selection of wines and beers and has a nightly to-go menu that serves two or four people. With a welcoming arrangement of indoor or courtyard dining, customers keep coming back for drinks paired with favorite apps like Laura's trio of crab dip, shrimp paste and jalapeno pimento cheese, entrees such as BBQ shrimp and grit cake, jumbo lump crab cakes and pepper crusted fillet, hot and cold sandwiches and stunning deserts. Wine pairing dinner events and even wine versus beer dinners are scheduled throughout the year.
Daniel Island Grille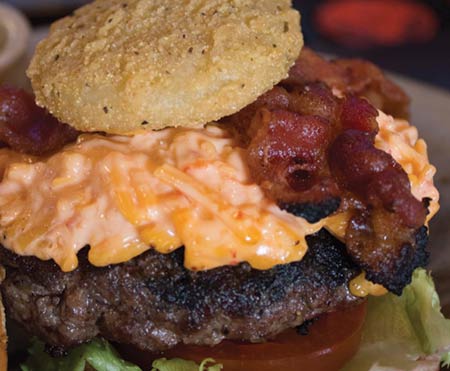 No neighborhood is complete without a reliable, bustling neighborhood pub, and Daniel Island Grille has been upholding that role for the community for 10 years. With the tagline "Family, Friends & Fun!," DIG is the place to go for all of those things – with 20 big-screen televisions, you can watch the big game and relax at the indoor patio bar or pond-side at the expansive outdoor patio bar or catch a live band on Fridays. It's a place to take the family for lunch or dinner and to meet with friends for some cold drinks. DIG serves up everything from appetizers to wings, tacos, salads, burgers, hot dogs and sandwiches, including favorites like the Bing Bang Boom shrimp appetizer, steak salad and the patty melt.
Vespa Pizzeria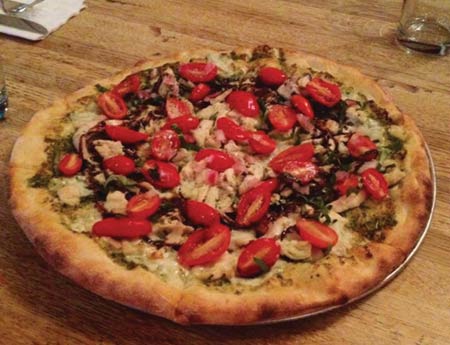 Don't let the name fool you – this restaurant serves up a lot more than the typical pizza. With a dedication to using high-quality, fresh and often local ingredients, Vespa's Neapolitan pizzas have a thin crust and are cooked in an Italian Mugnaini wood fired oven, coming out bubbling and with a slight but delicious char. They also serve a variety of Italian appetizers, salads, sandwiches and pastas. Whether dining inside or on the shady outdoor patio, Vespa has a relaxed ambience suitable for friends and families. Dishes like the crispy calamari with red onion, basil or diavolo mussels, the chicken Parmesan sandwich and pasta, and the chef 's special preparation of lasagna – and of course, the pizza – keep them coming back for more.
Ristorante LIDI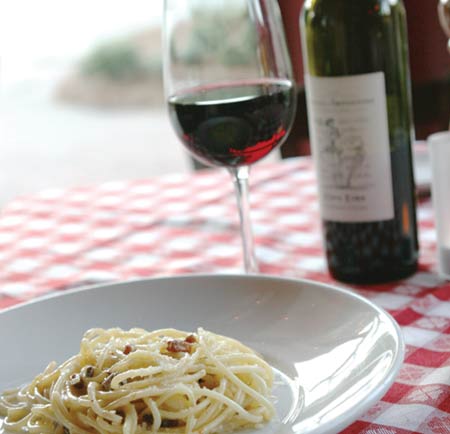 Self-dubbed "Little Italy Daniel Island," the food, ingredients and ambience, right down to the red and white checkered tablecloths, indeed seem to transport you to another place. With top-shelf service, Ristorante LIDI takes pride in using ingredients sourced as locally as possible without sacrificing quality, and some pastas are handmade in-house. Specific high-quality ingredients like extra virgin olive oil, specially shaped pastas, tomatoes and olives are sourced from Italy. There is a broad range of customer favorites such the antipasto, eggplant Parmesan, braised veal short ribs and tiramisu, and the chef gladly prepares family-style meals as well. There are special menus for lunch, dinner, pizza, beverages and cocktails, gluten free, dessert, and to-go, as well as happy hour specials for small plates, pizza and drinks available Monday through Friday from 4 p.m. to 7 p.m.
Sermet's Courtyard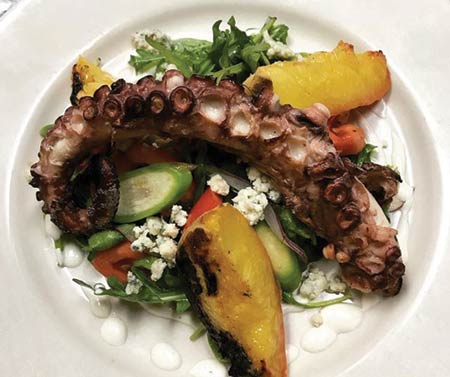 Nestled among the live oaks and just a short walk to the Wando River, Sermet's Courtyard serves a full dinner menu, daily dinner specials and a toast-worthy wine list. Its mahogany interior is inviting, and the patio is a perfect spot to take in live music on most weekends. Guests feast on dishes like P.E.I. mussels, chicken agnolotti, shrimp polenta, basil Parmesan encrusted salmon and filet mignon and always enjoy the special touch of the tomato basil dipping oil and fresh, crusty bread. Sermet himself coined the style of food as 'southernterranean' cuisine, a hybrid of his Mediterranean heritage and the Southern food he has grown to love.
Bin 526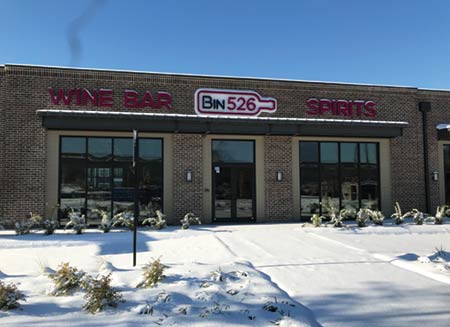 Quickly becoming known as "Daniel Island's Wine Cellar," Bin 526 seamlessly transitions between tastings and retail. Oenophiles have 48 wines from which to choose. Using a chip card, they can opt for a 1-ounce, 3-ounce or 6-ounce pour, giving them the chance to taste, learn and buy in an unintimidating setting, and providing them with the opportunity for self-discovery in finding what tastes good to them so they can take a bottle home or go to a restaurant and better navigate the menu. To foster the sense of a gathering space, there is no bar at Bin 526, but there is a large community table, lounge and outdoor patio. The short but carefully chosen menu consists of cheese boards, charcuterie and small snacks that enhance the wine tasting experience.
Dockery's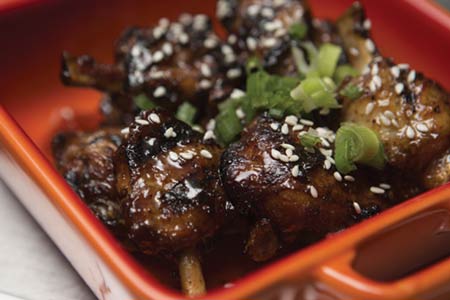 One of the largest restaurants in the Charleston area, Dockery's prides itself on great food, great beer and great music. A large, glassed-in kitchen and extensive dining area create an open atmosphere, and an on-site brewery rounds out the restaurant. Serving up casual but unique food, it is a Daniel Island destination for brunch, lunch, dinner and drinks and music. Dishes like wood roasted chicken lollipops and duck tots appetizer, a house burger with baconshallot marmalade and comeback sauce, and line caught wood grilled swordfish with Brussels sprouts, mashed potatoes and almond-caper vinaigrette keep the menu casual but unique – there is something to suit every taste and craving. Live music featuring local and regional acts round out the atmosphere that welcomes friends and families.
By Anne Toole
All photos courtesy of the restaurants
1