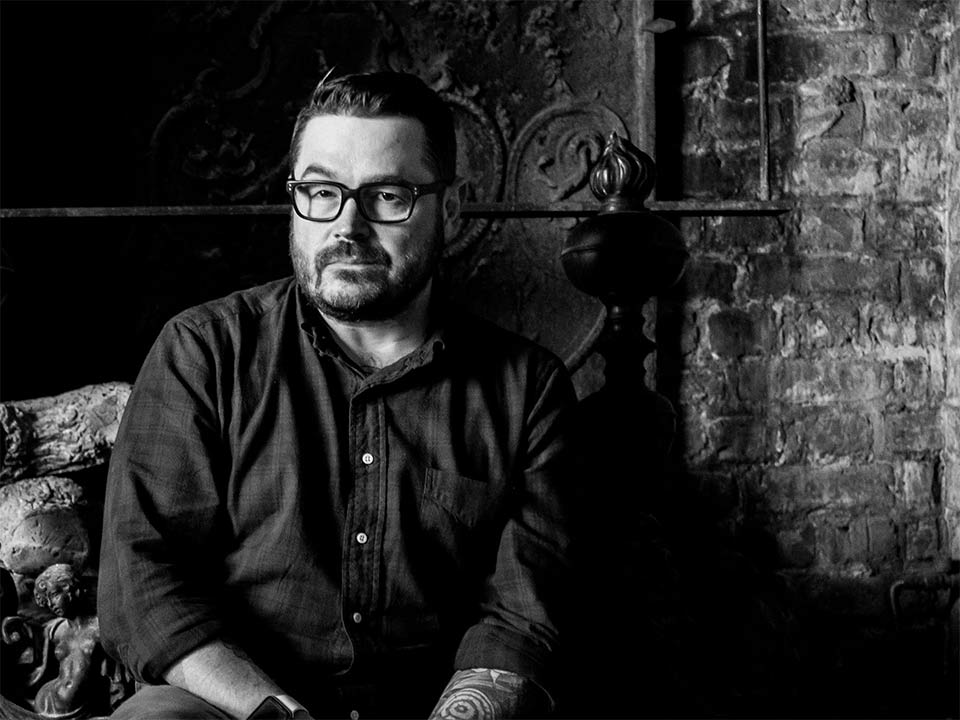 These days, the space in my cookbook collection is limited, and every year or so I sift through and shake out the non-essentials that grace my shelves. I love a good cookbook, but with the convenience of finding recipes online, the need of one in my life now falls into three categories: go-to classics for quick reference of quintessential favorites (the likes of "Mastering the Art of French Cooking" and my old culinary arts textbook), family heirlooms and handed-down recipes and, last but not least, picturesque coffee table-worthy books. Perhaps Sean Brock channeled my inner cookbook spirit, because his new book, "SOUTH: Essential Recipes and New Explorations," falls into all three.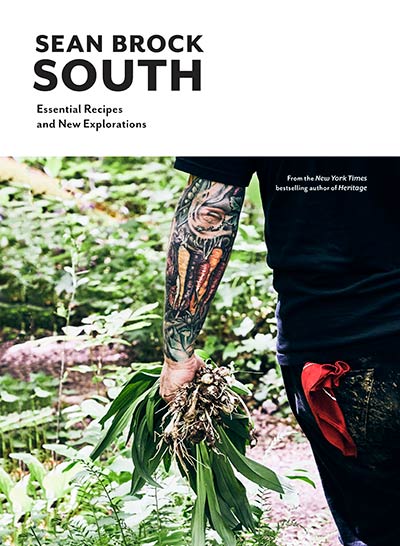 "SOUTH" is one of those books that you proudly display on your coffee table or leave on the counter for guests to ooh and ahh over at your next dinner party. If the lure of its juxtaposing matte hardback and half-jacket depicting Brock's tattooed arm – a colorful sleeve of vegetables – holding a handful of just-picked garden bounty is not enough, perhaps it's what's inside that really counts. Brock has not only gifted home cooks with recipes steeped in Southern history, but he shares his take on the delicious pastime in a way that ties history to each one. This is not a book detailing every way to fry your meal, as Southern food is often mocked. Brock explains the whys and hows – why food here is the way it is and how it got that way. And most importantly, how it should be. He was gracious enough to share this recipe for shrimp and grits – including his grits recipe – that you'll find in "SOUTH."
Excerpted from "South" by Sean Brock (Artisan Books). Copyright © 2019.
Traditional Shrimp and Grits
This is shrimp and grits at its simplest. It's a quick, easy, one-pan dish, and it is the only way I cook shrimp and grits at home. The recipe is a tribute to the late chef Bill Neal, of Crook's Corner in Chapel Hill, North Carolina. He was one of the first chefs to celebrate the dish and elevate it into the realm of the restaurant. Bill's vision made it possible for chefs, including me, to serve shrimp and grits in restaurants all over the South. Making this dish is my chance to pay back that debt.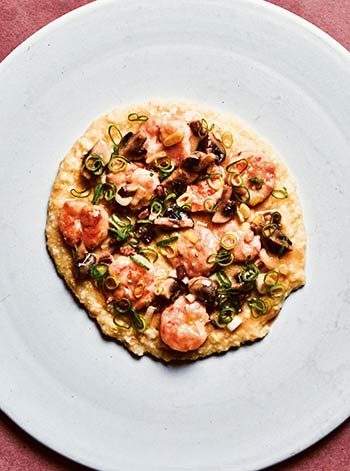 Serves 6 as an appetizer, 4 as a main course
½ cup all-purpose flour
1 tablespoon kosher salt, plus more for seasoning
½ teaspoon freshly ground black pepper, plus more for seasoning
1 teaspoon canola oil
2 ounces country ham, preferably Bob Wood's, cut into ¼-inch dice
1 pound 21–25-count shrimp, preferably local, peeled and deveined
4 ounces small button mushrooms, washed, dried, and quartered
¼ cup thinly sliced scallions
½ cup Vegetable Stock
2 tablespoons unsalted butter, diced
1 tablespoon fresh lemon juice
1 recipe Stovetop Grits (see next recipe), just cooked and still warm
Combine the flour, salt, and pepper in a shallow bowl, mix well, and set aside.
Heat the canola oil in a large skillet over medium heat, add the ham, and cook, stirring frequently, until the fat has rendered and the ham is crisp, about 3 minutes.
Lightly dredge the shrimp in the seasoned flour, shaking off any excess, and carefully add them to the hot skillet. Cook until lightly browned on the first side, 1 to 2 minutes. Turn the shrimp, add the mushrooms and scallions, and cook until the other side of the shrimp is lightly browned and the mushrooms and scallions begin to soften, about 2 minutes. Add the vegetable stock, bring to a simmer, and cook until it has reduced by half and the shrimp are just cooked through, about 2 minutes. Stir in the butter and lemon juice and season lightly with salt and pepper.
Give the grits a good stir, then divide them among warmed bowls. Spoon the shrimp and mushrooms, with their broth, on top.
Stovetop Grits
This stovetop method is the traditional way of cooking grits, and it requires a lot of your attention and time. It's the most romantic way as well. You'll have a close connection with the finished product after having carefully and stressfully watched over the pot as the grits cook.
The two most important steps are soaking the grits for at least 8 hours beforehand and skimming off the chaff before you start cooking. Soaking the grits will jump-start the hydration process, and that—along with removing the chaff—results in creamier, more delicate cooked grits.
NOTE: You'll need to plan ahead to soak the grits.
Serves 4 as a side
One 1-liter bottle (4¼ cups) spring water
1 cup Anson Mills Rosebank Gold Grits
1 fresh bay leaf
1 tablespoon kosher salt
½ teaspoon freshly ground white pepper
2 tablespoons unsalted butter
1 tablespoon fresh lemon juice
1½ teaspoons hot sauce
Combine the water and grits in a container, cover and refrigerate for at least 8 hours or up to overnight.
Use a fine-mesh sieve to skim off any hulls or chaff from the surface of the water, being careful not to disturb the water too much so that none of the bits sink back into the grits. Transfer the grits and their soaking water to a large saucepan and bring to a boil over high heat, stirring constantly with a silicone spatula. Then continue to boil, stirring, until the starch in the corn is hydrated and the grits thicken, 1 to 2 minutes. Remove from the stove, cover and let stand for 10 minutes to let the grits relax.
Uncover the grits, add the bay leaf, and cook over low heat, stirring often, until very soft and tender, about 1 hour. Taste the grits every 15 minutes or so to check their progress.
Remove from the heat, remove and discard the bay leaf, and stir in the salt, white pepper, butter, lemon juice, and hot sauce. Serve right from the pan.
0