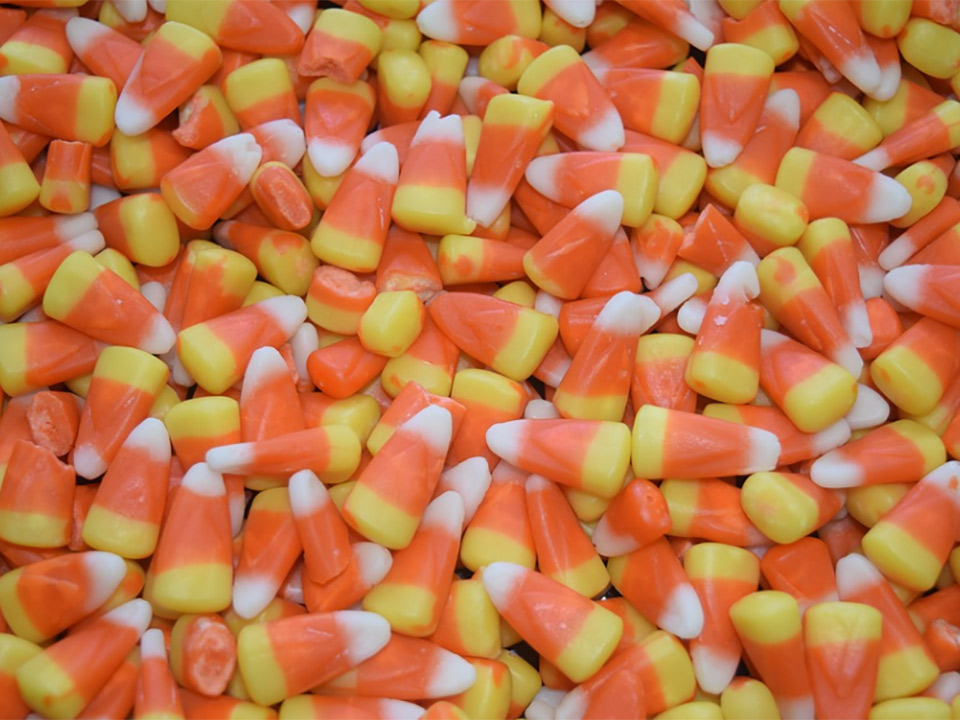 Charge up your smartphones and polish your social media hashtags because #NationalCandyCornDay is Oct. 30! Yes, the polarizing confection — you either love or hate the iconic yellow, orange and white kernel-shaped candy — has its own unofficially recognized holiday celebrating it in all its tricolor glory.
The candy has had sticking power for over a century. In the 1880s, George Renninger of Wunderlee Candy Company created the colorful kernels — handmade using a concoction of corn syrup, water, sugar, marshmallows, fondant and carnauba wax. The Goelitz Candy Company (now Jelly Belly Candy Company) began producing them around the turn of the 20th century, growing in popularity with the nickname "Chicken Feed" because they were sold in boxes depicting a rooster with labels like "King of the Candy Corn Fields" and "Something worth crowing for."
Today, Jelly Belly and Brach's are the only two brands to distribute the seasonal sweet-tooth favorite nationally, according to the National Confectioners Association. Together, they produce upward of 35 million pounds — or about 9 billion candy corns — each year.
Though it began as a seasonal delight, candy corn is now being marketed with altered colors for all sorts of holidays like Indian Corn for Thanksgiving, Reindeer Corn for Christmas, Cupid Corn for Valentine's Day, and Bunny Corn for Easter. … Not to mention new flavors like peppermint, green apple and pumpkin spice.
In a study by the National Confectioners Association, the candy corn fanbase is almost evenly split on how to eat the sugary snack: 46.8% of people eat the entire piece at once, while 42.7% divide their bites, beginning with the narrow white end. Only 10.5% of people eat the wide yellow end first.
Whatever your eating habits, now you have a little bit of history to chew on while gobbling your share of 9 billion candy corns.
By Anne Shuler Toole
0