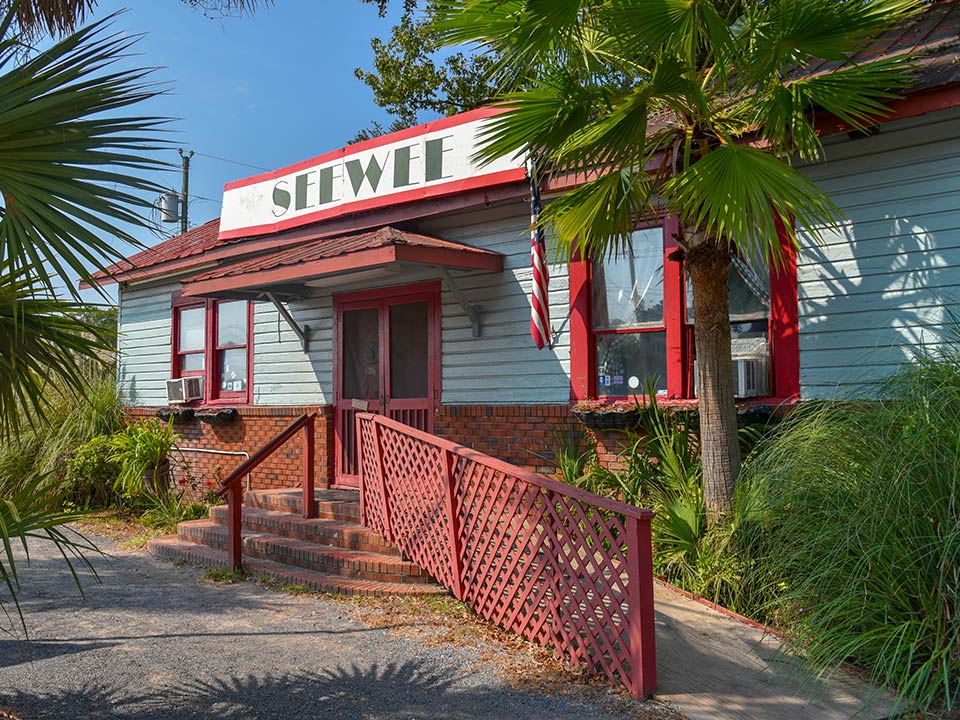 Sure, we have our fair share of fancy restaurants here in Charleston. They are the places you go to "be seen," and anyone who knows anyone goes there. You dress to the nines and make a reservation months in advance just to get a taste of that famous steak or trendy twist on grits.
And then there are restaurants that, no doubt, rival those fancy places in taste, but not so much on the fashionable or romantic ambiance. See Wee Restaurant, a Charleston area staple for over 25 years, is one of those. It may not look like much, but boy can it deliver!
It's decorated in collectables and antiques that the family has acquired over the years. They purchased the property in the late 1970s and ran it as a general store until it was converted in 1993 to See Wee Restaurant.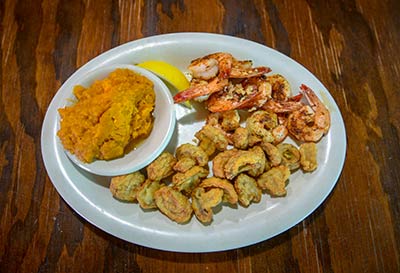 If you're from a small town in South Carolina, you'll feel right at home the second you walk in the door. The staff exudes friendliness and you'll probably see owner Mary Rancourt. She and her late son, Kurt Penninger, started See Wee Restaurant together.
Rancourt keeps the place humble, even though their reputation is known worldwide.
Shari Allison, restaurant controller and marketing director, said, "We have so many regular customers who come every year during their vacations, we have many local regular customers who come for their See Wee 'fix' and we even have customers who are from different countries that have heard of us and stop in while they are visiting the area."
See Wee Restaurant has garnered tons of attention from national television shows that want to feature a spectacular "dive" or a great place to stop during a road trip.
In fact, Allison said that the restaurant was just featured on "American Road Trip," a new Netflix series featuring unique and interesting places to visit along some of the country's most popular highways and byways.
But what makes people flock to See Wee Restaurant? Well, there's the food of course. Allison said, "The fried shrimp is like no other. It is hands-down our best seller and it is so basic. We don't use batter. Just flour with salt and pepper. It fries up so nicely."
And it's all local, which is important to Rancourt and the restaurant's chef of 18 years, Mark Lee. "We source from local vendors, like our shrimp and even our produce," Allison said.
All the recipes come from Rancourt as well. Their signature dish is the pan-sautéed grouper with garlic shrimp and lemons. There's the she-crab soup that is quite popular and has won many "Best of" awards. Their sides, which are divided into "fried" and "other," will complement any meal.
"Everyone is welcome at See Wee," Allison concluded. "We are a family-friendly atmosphere serving up classic Southern dishes and seafood for over 25 years. Come see us!"
Visit See Wee Restaurant at 4808 Highway 17 North in Awendaw. Call 843-928-3609 or visit seeweerestaurantinc.com.
5